Backstage Dressing Room At Shennanigans NightClub Miami Florida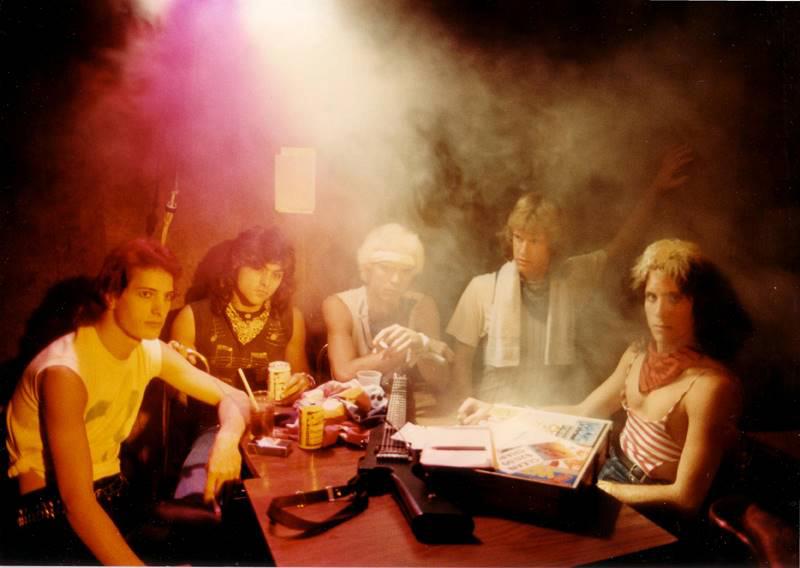 One of my favorite band pictures. This was in the dressing room at Shennanigans nightclub way south in Miami (Homestead). Camera caught the fog and the light just perfect!
From left to right: Bassist Steve Dietrich (known as "Einstein"), guitarist Kirk Richards, me (Robbie Boyette), drummer Steve Forst, and keyboardist vocalist Clay Rigdon.
I have to say that this particular group of people are the closest I ever came to that magic mixture for a live band. It wasn't that we were great musicians, singers, etc. It was something more. Our individual talents and personalities came together to form a unit that was far greater than the sum of it's parts.